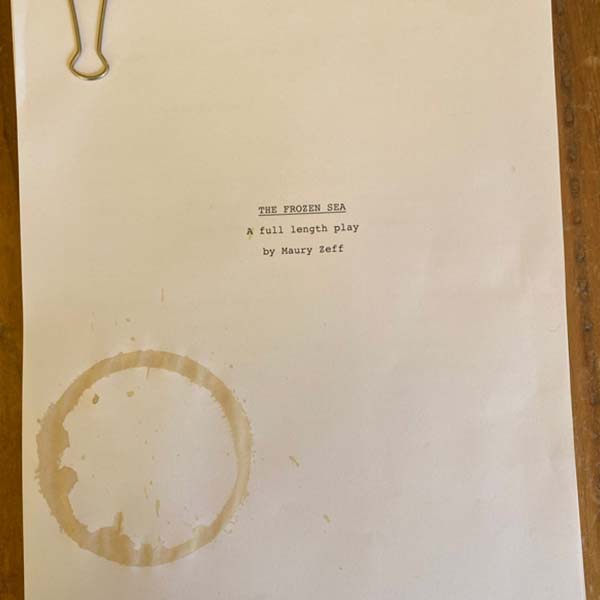 La lecture (in english) de The Frozen Sea
infos pratiques:

  samedi 9 octobre à 15h

+41 22 908 20 31

 1h30 followed by a discussion 1h

 dès 14 ans

Rendez-vous
Théâtre Saint Gervais
7ème étage
5 rue du Temple
1201 Genève
Description
by Maury Zeff, A dramatic reading of a play about the convergence of art and AI
It is 2030 and wunderkind computer programmer Dashiell has set for himself the difficult task of producing technology with human instincts. When he meets rising painter Annelise, he hits upon the idea to create software that can render artistic masterpieces. This play wrestles with questions of how far to allow technology to creep into human endeavor and whether you can still call something art if human beings cede its creation to machines.
The Frozen Sea has been previously workshopped in or received readings from the Berkeley Rep Theater Lab, the San Francisco State University theater department, the San Francisco Playhouse, and elsewhere.
The reading will be followed immediately by a panel discussion about how we can use theater and other creative mediums to bring non-technical people into important conversations about the science and technologies that will shape our future. This session is offered jointly with the GESDA Summit.
La lecture est gratuite. Elle sera lue par des acteurs locaux (en cours de distribution).
Toutes les sessions de: La lecture (in english) de The Frozen Sea
La lecture (in english) de The Frozen Sea
Théâtre Saint Gervais